Once a year I send out the coolest office spaces in the world. Below is the 2014 version. Take a look at some really off the wall, crazy and cool spaces. The article is so big, we had to put just a few of the photos below, but a link to the entire article is just a click away highlighted in yellow below.
This year I am adding some of the coolest spaces we closed as well…Here you go:
Forward Tilt: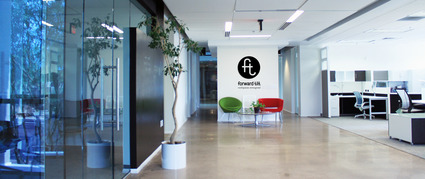 HiveWire: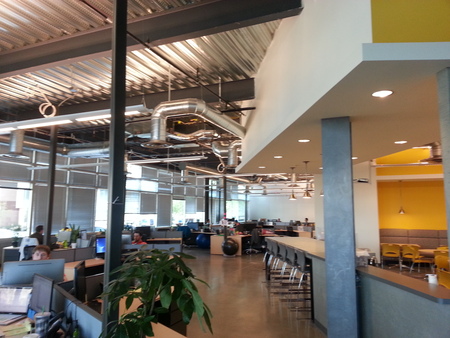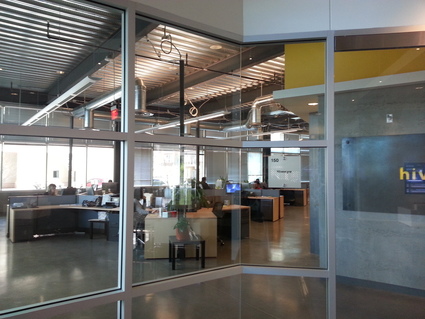 Patrick Hayes Architecture: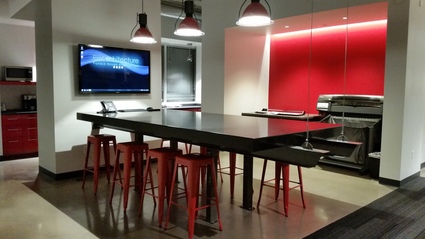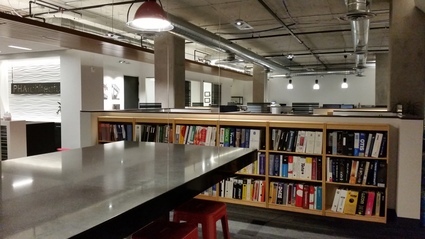 Craig
602.954.3762
ccoppola@leearizona.com
---
 Click here for the entire article.
World's Coolest Offices 2014
Meet the workplaces of your dreams. Sun-splashed atriums, sprawling outdoor verandas, and cozy, color-saturated nooks are some of the hallmarks of the most remarkable offices in the world.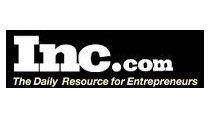 By: Christine Lagorio-Chafkin
Welcome to the fourth annual Inc. World's Coolest Offices. These are some of the most awe-inspiring, spectacular, and just straight-up useful office spaces in the world–and they've all been completed within the past three years.
While you'll notice that a couple of the winners are massive company headquarters, with brilliantly–and subtly–integrated branding, elaborate fixtures, and sweeping views, you'll also notice that several of the winners built out their stunning offices on a much more constrained budget. 
These are not the childlike offices (scooters, ball pits) of the early aughts. These are thoroughly sophisticated, thoughtfully designed spaces that glance toward the future. For more, you can check out this year's runners up here and here. Now, without further ado, the coolest offices in the world…
 
Red Brand, Green Heart
While not glaring, Coke's branding is evident throughout its offices. Not only is fire-engine red at play on every floor, but a custom-built, double-sided display wall has also been installed over three floors to showcase the brand's heritage. Sustainability has been at the heart of the new office's build-out. The building includes extensive LED lighting throughout and photovoltaic cells on the roof.
COCA-COLA
Location: London
Designed by: MoreySmith
PHOTO: NIKHILESH HAVAL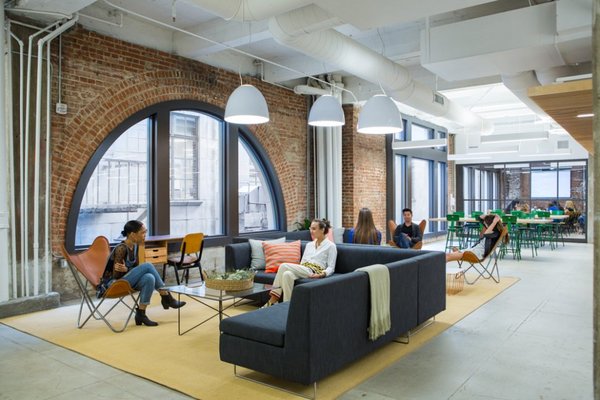 Fresh Look for Old Bones
Throughout the sprawling headquarters, bridges and added mezzanines connect different work zones and open-meeting areas. Hallways branch out from a central cafe era, leading to open, benched workstations and shared work spaces. While the brickwork is original to the building, Bestor Architecture strategically added wood accents to draw focus, provide texture, and warm up the concrete surroundings.
NASTY GAL
Location: Los Angeles
Designed by: Bestor ArchitecturePHOTO: NASTY GAL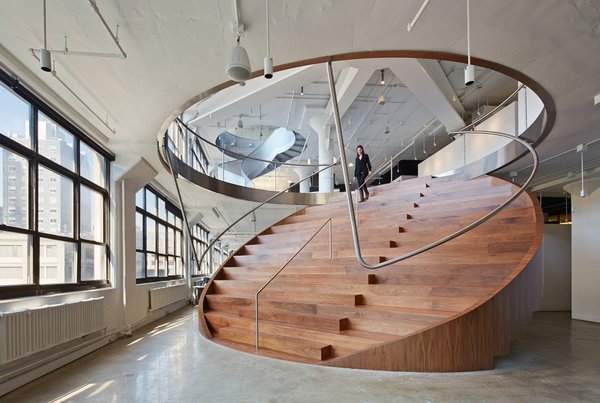 A Majestic New Headquarters for Wieden+Kennedy
When advertising firm Wieden+Kennedy was expanding from one floor to three, it wanted to ensure it wouldn't fragment its workplace. So it sought design elements that would unite the entire company, and allow for both spontaneous interactions and informal meetings. This sweeping "coin" combines a staircase and stadium seating, visually connecting the floors.
WIEDEN+KENNEDY
Location: New York City
Architect: WorkAC
PHOTO: © BRUCE DAMONTE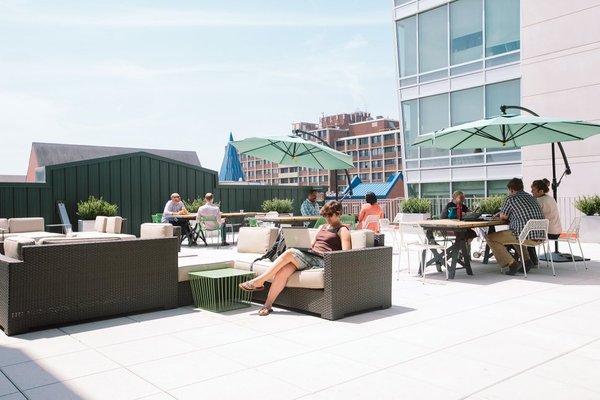 Open Air, for Relaxation or Celebration
At first glance, this space looks like a simple patio. Not so much. Open up those massive garage doors to merge the outdoors with the interior area–which contains coordinating decor and a bar–and it's an instant party. "We've been able to have big events, up to 700 people with live music," McKelvey says. "We always have the beer kegs flowing in our bars, so it can be an informal get-together on a Thursday, or a serious party."
WEWORK
Location: Washington, D.C., Wonder Bread location
Designed by: WeWork
PHOTO: WEWORK