Anytime you look to the future, the word disruption always enters the conversation. I spend way more time now looking at companies that are trying to disrupt the brokerage business than I ever did in my entire career. As a 25-year CCIM, I found the below article worth sending out as one of my narratives. Many of these trends apply to other businesses, but are particularly interesting for commercial real estate. So what are we doing to stay relevant? —We are hiring the best talent possible. On our team today, we have brokers with a finance degree & 2 MBA's, a structural engineer, a construction management degree, and an attorney.
—We have all our brokers continuously growing and learning (all our members now have their CCIM, and two have SIOR's and CRE).
—We are providing more services and more unique processes than ever. (Here is a link to our unique process)
Yes, there will be fallout as technology continues to evolve. We will as well. There is one thing that never gets disrupted: relationships. In my book, Chasing Excellence, written with our Founder, Bill Lee, we have a chapter on this topic. Click here to learn more.
Call me to start a relationship today.
Craig
602.954.3762
P.S.- How many people can say they are 2nd and 3rd generation AZ natives that donate over 1,000 hours a year to local charities? Coppola-Cheney can. Click here to hear about some of the organizations we work with/donate to.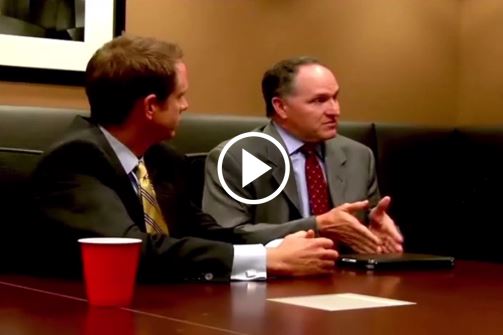 Who will be the Uber of commercial real estate?

Every new generation demands and creates new ways of living, working, and doing business.

Millennials, who will comprise 70 percent of the workforce by 2030, want to break free of the cubicle, and prefer an open, flexible work culture that allows them to work anywhere, anytime. To meet the needs of this new workforce, companies are leveraging technology developments – cloud computing, mobile, analytics – to create innovative products and services that, in the process, make existing business models obsolete.

For instance, startup companies in the shared economy, unheard of just a few years ago, have capitalized on location technologies and transformed the local transportation and hospitality industries in cities worldwide.
The commercial real estate sector is ripe for disruption, the same as many other legacy industries. For instance, high-quality Internet has enabled advanced payment systems, the Internet of Things, and geolocation services. Combined with urbanization and changing consumer patterns, these trends have the potential to redefine the commercial real estate demand-supply dynamics and business model, including real estate usage, site location, development, design, valuations, leasing, and financing.
While disruptive trends abound, some are generating more energy than others in the commercial real estate sector. For instance,

technology-driven disruption of the brokerage model is forcing brokerage and leasing companies to innovate from the grassroots level. At the same time, three other trends are gaining relevance: the rise of the collaborative economy, demand-supply gap in talent

, and changes in the last-mile delivery options of retailers.
The Cloud Over Brokerage and Leasing
Technology-enabled access to information that was once available to just a few – at a high price – is bringing down barriers between commercial real estate owners and potential tenants, and diluting the role of real estate brokers and leasing representatives.
New entrants are leveraging cost-effective and real-time availability of property information to offer new service models that further enable this trend. For instance, property listing websites, such as Hubble and 42Floors, now provide services ranging from basic aggregation of leasable space to offering online marketplaces for owners and prospective tenants. Other companies such as CompStak and DealX are now leveraging the power of crowdsourced lease comparables and offering them for public consumption, along with information such as tenant name, rent, lease duration, and landlord concessions. Real Massive and VTS have even broader platforms, offering property listings and market and other related information to owners, tenants, and brokers. Such online marketplaces are creating data ubiquity and transparency, which is empowering tenants and property investors to make more informed decisions independent of brokers. Technology is further disrupting the traditional brokerage model. For instance, geospatial technologies help automate several activities related to site analysis, sales, and marketing, as well as provide information that allows more informed location-related decision-making for property owners and tenants. Artificial intelligence is automating tasks that in the past could only be done by humans. Likewise, online property sites are eliminating the need for the broker-mediated property tour by offering virtual tours. For example, the Brazilian real estate website VivaReal uses a remote-control robot to offer virtual access to model apartments. In New York, developers are giving virtual reality tours to prospective tenants of office buildings and retail centers still under construction. While the onslaught of technology is rendering the traditional brokerage model irrelevant, it is also enabling the use of unproductive commercial real estate. Practitioners should consider diversifying their core business focus, from largely brokerage to consulting opportunities in space-need and location advisory, as well as property and facility management.
Client relationship management will hold the key to success. Similar to consulting firms, brokerage firms will need to shift their service model from regional to central client relationship management. Existing brokers can use innovative services, capitalizing on their prior experience and client relationships. For instance, companies can combine their rich bank of tenant data with geospatial and cognitive technologies to generate better insights on future real estate choices.
Traditional players can also consider investing in or collaborating with startups to meld client relationships with new tools and technologies to offer the best of both worlds.
The Collaborative Economy
The commercial real estate sector as a whole is poised for a transformation as collaborative space usage gains ground. Many new players are capitalizing on this trend. For instance, one company leases large office spaces and subleases them on demand. In the retail space, online marketplaces such as Storefront offer a platform to brands, designers, and artists to find physical retail space for short duration pop-up stores. The collaborative economy can optimize rates on short-term spaces and create more value as it helps tenants obtain space that closely aligns with their needs. However, current leasing and tenant approaches lack the flexibility to accommodate tenants' varying demands. In response, traditional commercial space owners may have to rethink their approach to designing, developing, and redeveloping their properties. Along with fluid spaces, companies will need to consider new ways to enhance tenant experience. For example, in office properties, a hybrid approach may be the way forward, with a mix of long-term leases for core spaces and short-term flexible leases to manage ups and downs in workforce numbers.
The Talent War
Slowing population growth, the baby boomer retirement wave, and talent demands from competing industries – particularly health care, community services, and science, technology, engineering, and mathematics clusters – are likely to result in a war for talent in the next decade. That gives new emphasis to the workplace preferences of the incoming generation of professionals, the millennials, who tend toward freedom and flexibility. Their work-life barriers are porous, with many preferring to work from home or freelance. As such, the per-employee office space requirement is likely to shrink. According to a Deloitte Canada report, the average office space per employee is projected to decline from 250 square feet in 2000 to 150 square feet in 2017, and 90 to 100 square feet in companies that have nimble workplaces. The upshot may be a demand for mixed-use spaces that include office, residence, and recreation options with many tenants even demanding small offices in their apartments. As the war for talent intensifies, talent dynamics should be an integral factor in location-based decisions, especially for office property owners. Companies should estimate the future workforce using existing employment data and evaluate areas where knowledge workers are likely to live, work, and play. These may be close to the regions where they study and grow, such as cities with strong academic components.
The Last Mile
Growth in online retailing is redefining the use of brick-and-mortar stores, with retailers increasing focus on enhancing customer experience. Further, 3D printing will enable manufacturers to move to a build-to-order model rather than build-to-stock, which will allow them to sell directly to consumers. Indeed, retailers and some retail real estate owners are using different and flexible delivery options such as same-day or next-day delivery to create differentiation at the last mile.
While brick-and-mortar stores will remain integral to some retailers, their utility will continue to evolve. They are likely to be used primarily for products that require touch and feel, or have significant service components. Overall, demand for traditional retail spaces will be weak. That said, retail properties will be utilized in different ways. They could double up as fulfillment centers, especially for commoditized products that do not necessarily require touch and feel for purchase decisions. Further, on-demand retailing and manufacturing will reduce inventory holding, and potentially the demand for large warehouse spaces. Retail property owners should continue to try different store formats, tailored spaces, and innovative techniques to enhance the end-customer experience. This would require incumbents to embrace sophisticated technologies. Distribution and fulfillment centers should be a prominent part of industrial real estate owners' property portfolios. As existing industrial property owners plan new development, they will likely benefit from acquiring and developing smaller and more flexible spaces within city limits that meet the demands for rapid delivery to end consumers. Clearly, the physical and digital worlds are fast blurring. Technology, which is at the center stage of the current wave of disruption, also has the potential to help commercial real estate players meet these challenges. Companies will have to re-engineer operations and figure out optimal ways to organize and access talent. Bottom line, existing commercial real estate players cannot afford to ignore this disruption: The choice is between responding proactively to the evolving business landscape or risk being disrupted by the new entrants.