Recently, I attended an interesting event on site selection at the Greater Phoenix Economic Council's (GPEC) office downtown. They hosted a panel of corporate site selectors from New York, Texas, California, Ohio and Colorado who discussed their criteria when choosing a city and project. These types of events are exclusive to members of the GPEC Ambassador Council.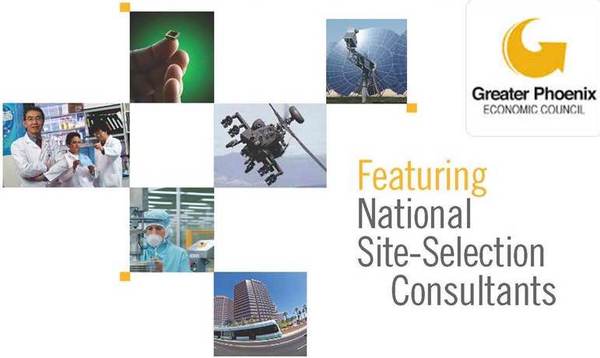 Here are my top 12 takeaways:
12) Every company starts off asking about economic incentives. Good site selectors encourage them to look at incentives last. Incentives are temporary and often have little effect in the long run.
11) Speed to market is paramount. If an owner can deliver a site 60-90 days faster to a high revenue company than another site with better incentives, the speed benefits will dwarf the economic incentives. If any key infrastructure is not in place, businesses will perceive an eternity before approvals make it through the city.
10) Skilled labor helps eliminate site cities fast. Technology, Energy and Healthcare are the three big sectors growing now. If a city can prove it has enough talented engineers (especially software) and tech force, that city will stay in the hunt for America's most impactful businesses.
9) On-shoring or Next-shoring is happening. This is where companies bring some of their oversees divisions back to the US. Businesses are not bringing back all jobs from Asia, but they are bringing back the more creative, high-paying jobs. An average engineer costs $25k/yr in India, $65k/yr in Ireland and $85k/yr in the US. More companies are dissatisfied with quality overseas and are willing to pay for higher skills back in the US.
8) Companies looking at new development sites will expect the infrastructure (power, water, sewer) costs to the site to be paid by the local municipality.
7) Once site selection is 75% complete, the process becomes more art than science.
6) The lowest cost site rarely wins.
5) Educational infrastructure and retail support are becoming increasingly important.
4) To have a real shot, you must get the decision-makers on a plane and establish a connection with them to the city; their preference trumps the real estate committee every time.
3) To close a large company, you must get top local business leaders involved, sharing stories how their business have succeeded in the community. Talk about high level social proof.
2) I asked each site selector what percent of their clients end up in existing buildings vs. new development sites. Four out of five said that overwhelmingly their clients end up in existing buildings. Only one said that he sees more new development sites win out.
1) For office users, they all agreed that Class A, high parked buildings with great signage are getting gobbled up. All of the site selectors agreed Phoenix has the ingredients for "The Next Great Hub". Here's to a great 2014 in Phoenix and competing for America's best employers.
Andrew
602.954.3769
acheney@leearizona.com