Every now and then I see cool graphs that grab my attention. Site Selection magazine ran the below graphs showing the top industries and the top projects of the year (2013).
 
I found the following insights:
–Where companies are headquartered and the size of each company are very interesting. There is some clustering, but not always.
–Transportation is driving the economy, especially in Asia.
–The shale gas and fracking revolution is here and it is powerful.
–The global economy is now so ingrained into our world that we cannot even think about separating it. 
 
At the bottom of the page, below the graphs, is a model provided by Bill Koenig from Of Interest Today. Take a look to see where all the parts of a Boeing jet come from in the world. Amazing.
 
We live in the most exciting times don't we?
Craig
602.954.3762
ccoppola@leearizona.com
P.S. Last week, Dodo Cheney, Andrew's grandmother and International Tennis Hall of Fame member, passed away at 98 years old. When Andrew started working with me 14 years ago, I forced him to fly over to California to introduce me to Dodo. She was 84 years young at the time. It is not every day you get the opportunity to meet someone who has won a grand slam singles title as well as 391 US tennis championships. She did not disappoint. Feisty, competitive, and funny, she lived her life the way all lives should be lived, with passion. God Bless her and the entire Cheney family. What a legacy she leaves. The picture below of Andrew and Dodo was taken at Wimbledon's Centre Court back in 2003. Click here to read her obituary from the New York Times.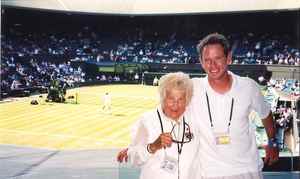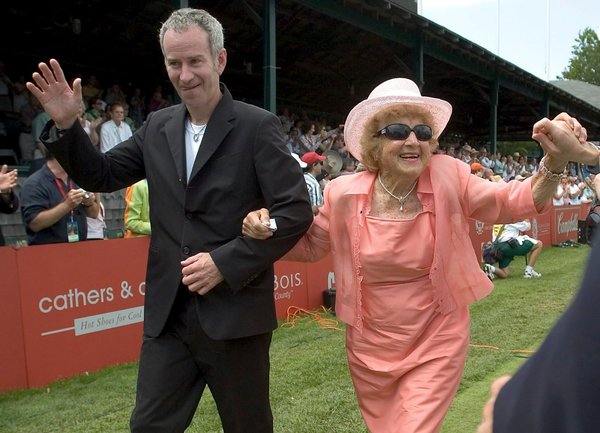 Andrew with Dodo at Wimbledon in 2003 and Dodo with John McEnroe, her presenter when she was inducted into the International Tennis Hall of Fame in 2004.
---