Last week, I sent an infographic on the huge wave of Millennials and what that means to the workforce and real estate industry. Today, I want to take that discussion a step further and talk about how Millennials design and influence the workplace. Lisa Bentley with McCarthy Nordburg, provided me with two insightful articles below that you can read at your leisure. Both are on current design trends.
3 KEY POINTS:
Millennials will take over the workforce within the next 5 years, outnumbering the Baby Boomers Generation. By 2025, 3 out of every 4 workers will be considered a "Millennial", which means we are all racing for the top talent. Differentiation is being achieved via office space design.

Average square footage per employee has dropped dramatically within the last 15 years, yet through design and furniture changes (open and collaborative offices), employers have been able to maintain and boost productivity. 

Incorporating well-being practices and promoting healthy activities for your employees helps to increase performance within the workplace. We all know it, but it is worth repeating: People are the most important resource and will continue to drive design.
Essentially, the main component we are seeing is that these current trends are being sold as catering to the overall welfare of employees as the demographics change. As a note, we are now seeing backlash against the entire open environment and will discuss that in a coming narrative. For now, read below to learn more.
 
While design of your space is a critical component to your office, location still rules as the absolute number one criteria, followed by access to amenities and then design. Let us help you when you have office space questions or requirements.
Craig
602.954.3762
ccoppola@leearizona.com
P.S.- Check out this video clip with Michael Kosta, Andrew and myself. To see the full video please visit our website by clicking here. While we may not have not been able to make our careers as athletes, we have been able to work with some awesome clients.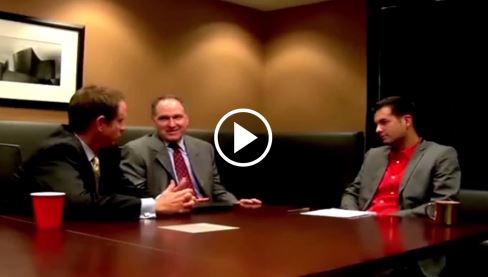 If you are unable to play the video, please click here.
---
Workplace design trends: Make way for the Millennials
Driven by changing work styles, mobile technology, and the growing presence of Millennials, today's workplaces are changing, mostly for the better. We examine the top office design trends. 
MAY 19, 2014 


C.C. SULLIVAN AND BARBARA HORWITZ-BENNETT, CONTRIBUTING EDITORS
Economists are predicting modest but continued growth for the U.S. office construction market. FMI's 2014 U.S. Markets Construction Overview anticipates that construction put in place in the sector will be fairly flat this year but could beat 2013 by up to 4%. Jones Lang LaSalle foresees a 6% increase in office project completions this year.
The New York-based project management consultancy Faithful+Gould points to decreasing vacancy rates as an indicator of growth, but says owners are likely to focus on upgrading existing buildings.
Whether created through renovation, adaptive reuse, or new construction, today's workplaces are a notable departure from those of the past. Formerly, perimeter executive offices surrounded bland, productivity-draining expanses of repetitive workstations. Poor acoustics, limited flexibility and views, and a lack of meeting space marked these walled-in, open-plan "cubiclevilles."
Now, the walls are coming down. Driven by changing work styles, mobile technology, and the growing presence of Millennials—people born between the early 1980s and 2000—today's workplaces are changing, mostly for the better. Perimeter offices are disappearing, floor plans are opening up, and trendy breakout areas and cafés are replacing the rigid, closed layouts of the past, says Barry Fries, founder and CEO of contractor B.R. Fries & Associates (www.brfries.com). "More than ever, we see young companies owned or dominated by Millennials gravitating toward historic downtown buildings, where they're installing sustainable, laid-back interiors with adaptable furniture systems and a surprisingly high finish quality," he says.
With 72% of corporate real estate executives saddled with the responsibility of productivity improvements, according to Jones Lang LaSalle, decision makers are putting the emphasis on modifying their facilities to support creativity, focus, and teamwork.  
HERE COME THE MILLENNIALS
Baby Boomers made up more than half of the U.S. workforce in 2010, according to JLL; by 2020, they will be outnumbered by Millennials. A study by Forbes projects that three out of four workers will be Millennials by 2025. This ambitious, tech-savvy, creative cohort has notably different working styles and preferences than other generations; for instance, Millennials may be more productive sitting in cafés or lounge areas than in traditional workstations. Their ease with mobile technology enables many of them to work anytime, anywhere.
In some high-tech companies run by Millennials, nonconventional workspaces are the thing. "Millennials are collaborators, and they don't like to isolate themselves," says Marlyn Zucosky, IIDA, Partner and Director of Interior Design with JZA+D (www.joshuazinder.com). "Providing more open places for informal meetings is a successful strategy. And Millennials in general have a lower demand for privacy than Baby Boomers." 
DENSITY, EFFICIENCY, AND UTILIZATION
With workers spending more time away from their workstations, workplace density is on the rise. According to the global technology research firm Gartner Group, knowledge workers typically spend just 40% of their time at their desks, and non-group tasks have decreased to about 20% of the working day. As a result, personal workspaces can shrink—and they are, decreasing 30–40% in floor area as Building Teams help companies reinvent excess space, according to Lenny Beaudoin, Senior Managing Director of Workplace Strategy, CBRE, New York City (www.cbre.com).
"Personal workspaces are getting smaller, because the technology we're using is smaller," says JZA+D's Zucosky. "Flat-screen monitors allow shallower work surfaces, which means less footprint per workstation." She adds that providing space for document piling is far less important today, with most documents residing on computers. Rachel Casanova, LEED AP ID+C, an Associate Principal and Director of Workplace Strategy with Perkins+Will New York (www.perkinswill.com), says individual desk size is decreasing in width, to around five linear feet. "This is probably the smallest we can get, but now we need to focus on how we can make office spaces more effective," she says.
 

 
Because so many of its employees were out in the field during the day, Horizon Blue Cross Blue Shield opted to downsize its Newark, N.J., offices while creating a more worker-friendly environment promoting health and wellness. PHOTO: COURTESY HOK
 
In 2001, an average of 300 sf was allotted per worker. By 2010, space allocation was down to 225 sf––and in 2012, it dropped to 176 sf per person, according to CoreNet Global. The corporate real estate association has predicted that the metric could go as low as 100 sf per person within a few years. In part, the trend is the result of moving casual meetings from the cubicle or office to a huddle area. "There was a time when managers had guest chairs in their workstations," says Zucosky, but they are being replaced by "more interesting furniture," such as upholstered-top mobile file cabinets and layered work surfaces that offer a place for the visitor to perch for that brief conversation.
It must be kept in mind, however, that efficient design is "not about decreasing square footage, but about increasing utilization," says Dennis Gaffney, AIA, IIDA, LEED AP, a Vice President at RTKL (www.rtkl.com).
Lisa Killaby, IIDA, LEED AP, a Principal with ADD Inc. (www.addinc.com), says her firm uses evidence-based assessment and analysis to help clients discover ways to improve workspace efficiency and effectiveness. Utilization studies are one such tool, says P+W's Casanova. In the past, workplace designers would plan 100 desks for every 90 people in the office, or 90% utilization. Now, some companies are shooting for something more like 120-130% utilization, because employees are spending more time in meeting rooms and project spaces, at clients' offices, and telecommuting.
LIFESTYLES AND RECRUITING
Companies are embracing employees' needs for work-life balance in an attempt to boost satisfaction, productivity, and retention. Yoga classes, walking clubs, bike racks, wellness rooms, and daycare facilities represent just a few of the strategies. Some companies incorporate light recreational amenities such as ping-pong and pool tables as stress relievers. Others are asking volunteer health councils made up of employees to develop fun ways to promote wellness. "If sitting is the new smoking, then we should be thinking about what can be done to support more movement at the office," says Boucher. This might be as simple as encouraging stretching breaks, or active designs that push people to use stairs, says Perkins+Will's Barnes. 
In the past, kitchens were located as close to workstations as possible to minimize time spent getting up to refill the water bottle. However, research has shown that walking around during the day is important to employees' physical and emotional health. CBRE's Los Angeles office was designed with a flight of stairs directing foot traffic through the main collaborative area. "We do this to challenge convenience just enough to get our employees moving, collaborating, and taking the stairs, rather than the elevator," says Beaudoin.
Consumerism is increasingly related to job satisfaction on a grander scale. "Many of our clients are realizing that an inspiring workplace is just as important as offering a big salary and good benefits," says HOK's Sannella. "Many people are drawn to jobs with facilities that are not only inspiring, but fun and comfortable with lots of amenities." 
Community gathering spaces, appealing food offerings, workout facilities, outdoor break areas, recreational amenities, modern furnishings, and advanced technology platforms communicate the message that an employer cares for the well-being of employees, which can be a big aid to recruitment and retention.
Boucher points to a recent Oxford Economics study projecting that talent supply will be inadequate to meet demand in North America from now until 2021. Organizations with appealing workplaces will have an edge.
What matters most is making employees feel valued, says Poskanzer. "Recognizing that the quality of their lives matters—and letting prospective employees know that—will always give a company a leg up on the competition."
 
Views of the surrounding countryside, ample daylighting, and open workstations promote productivity and well-being at Mediacom's new 110,000-sf headquarters in Blooming Grove, N.Y. PHOTO: COURTESY POSKANZER SKOTT ARCHITECTS
To read the full article from BCD Network, please "click here".
---
Top 10 Trends Influencing Workplace Design
June 16, 2014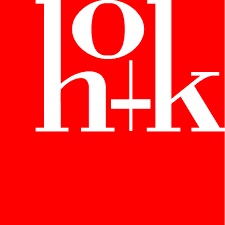 Isilay Civan
Leigh Stringer
1.  Top talent is shrinking: This talent shortage will challenge organizations to find and keep the best people. They will need to engage employees with workplaces that support their wants and needs. 2.   Employee engagement matters: Engaged employees can boost a company's bottom line by up to 20 percent. These employees are emotionally invested in and focused on creating value for their organizations.3.   More people are working remotely and not at their desks: At any given time, about one-third of all knowledge workers in private and public sectors are working remotely. Only 30 to 40 percent of employees with assigned spaces are actually using them.
4.   Flexible work boosts engagement and satisfaction: Flexible work – allowing employees to work when, how and where they choose – generally receives a positive response
5.  Activity-based work settings are on the rise: Because the nature of today's work is so complex and unpredictable, a single, all-purpose workstation doesn't cut it for most knowledge workers
6.   Buildings can help or hinder productivity: Buildings can improve overall productivity and performance by as much as 12.5 percent or reduce them by as much as 17 percent.
7.   Lighting matters: Better workplace lighting (both natural daylight and artificial light) has been linked to a 15 percent reduction in absenteeism in office environments.
8.  Acoustics are vital: Office acoustics contribute to performance and well-being in the workplace.
9. People are the most important metric: A 2 to 5 percent increase in staff performance can cover the total cost of providing for their workplace accommodation.
10. Change management works: Benchmarking studies by research company Prosci have found that workplace projects with an effective change management component are six times more likely to meet their objectives and succeed.
PEOPLE MATTER
If there is one macro-trend that encompasses all of the trends listed here, it would be the growing emphasis on people. Workplace design and strategy can play a huge role in helping to maximize the comfort and performance of occupants. Engaging with employees on how the workplace can best support them is a great way to start.
To read the full descriptions of the Top 10 Workplace Design Trends, please "

click here

".