It is no secret that a company's culture has a huge impact on its success.  Today, the rapid disruption of every industry and the emergence of millennials dominating the workforce means that, more than ever, your culture is either helping or hindering your company's ability to reach its goals.  
So what can you do now? My favorite furniture company, Forward Tilt,  and Allsteel, worked with American Workplace Associates (AWA) and Center for Evidence-Based Management (CEBM) to conduct research and create the below infographic.  How does this relate to our industry and how can we increase productivity now?
Provide Social Cohesion- Having a safe, home-like environment that promotes teamwork will make people look forward to work instead of dreading coming to work.

Give Supervisory Support- Success starts from the top and having leaders nearby to offer their expertise and advice is crucial.

Build Trust- Without trust, achieving goals as a team becomes impossible. 
If you're looking for ways to change your office to better fit your company's culture, we can help. Call or email me.
Thanks,
Craig
602.954.3762
ccoppola@leearizona.com
---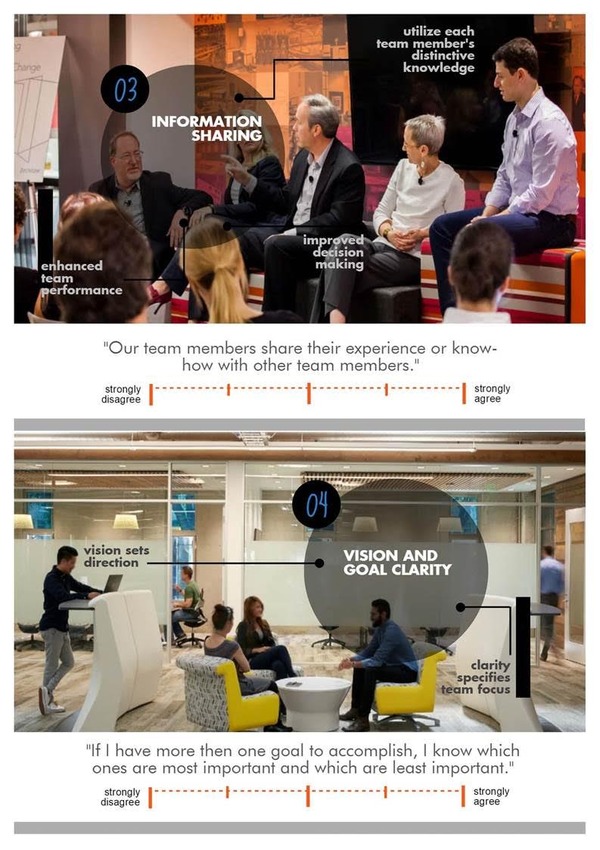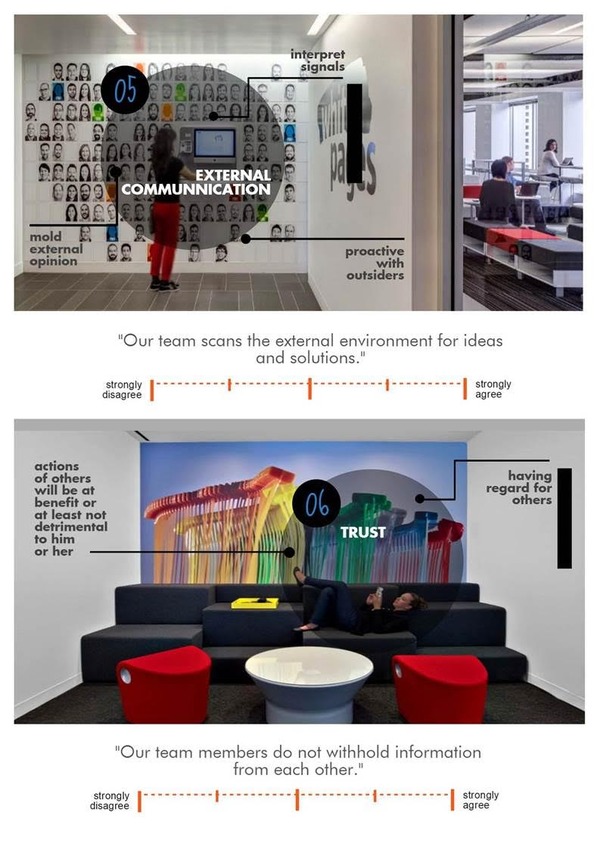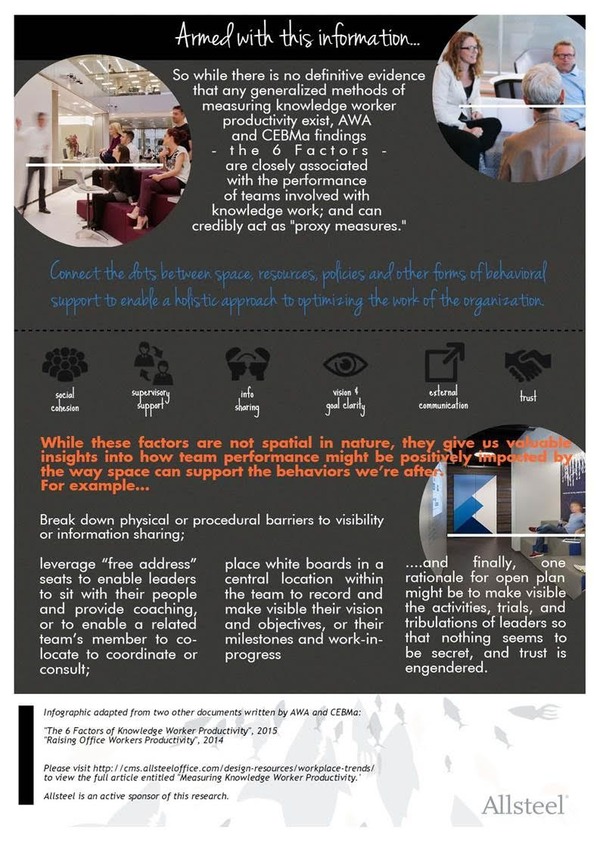 To see more on the 6 factors, click here to check out a pdf breaking each factor into more detail.