For the past couple years, we have been tracking the proposed law change that will reclassify the way businesses account for their commercial leases. Since 1977, a company's office lease has been treated as an operating expense. Businesses may soon be forced to record it on their balance sheet under new accounting rules. If this new "right-of-use" accounting standard holds, it could have a serious impact on businesses and the commercial real estate sector.  
 
The Financial Accounting Standards Board (FASB) and International Accounting Standards Board (ISAB) have been tossing around the idea of this accounting change since 2006, due to promoting transparency in the wake of the Enron scandal. Here is a link to an article that gives a basic history and overview of the issue. I've highlighted the most important parts. Feel free to call us with any questions on it, or just on leasing in general.
Andrew
602.954.3769
acheney@leearizona.com
---
Click here to see the article larger.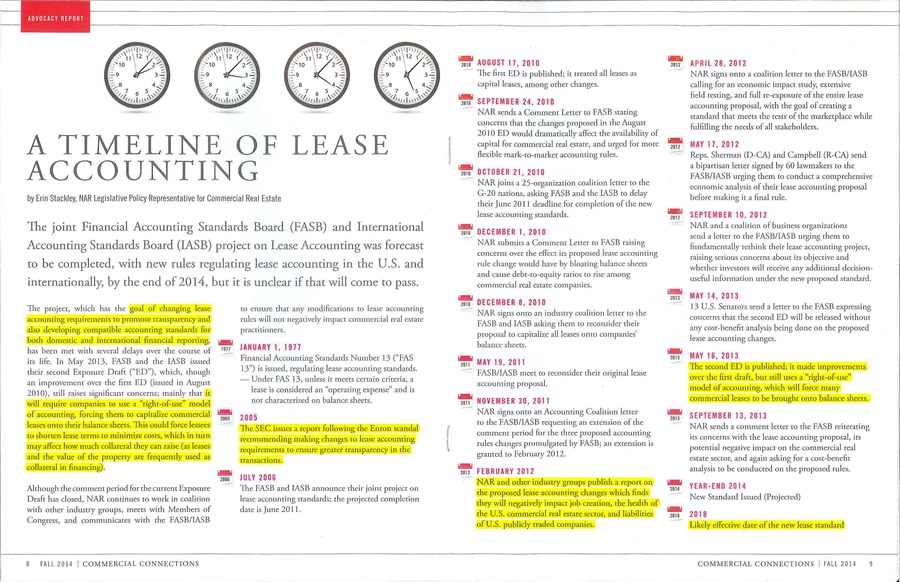 ---